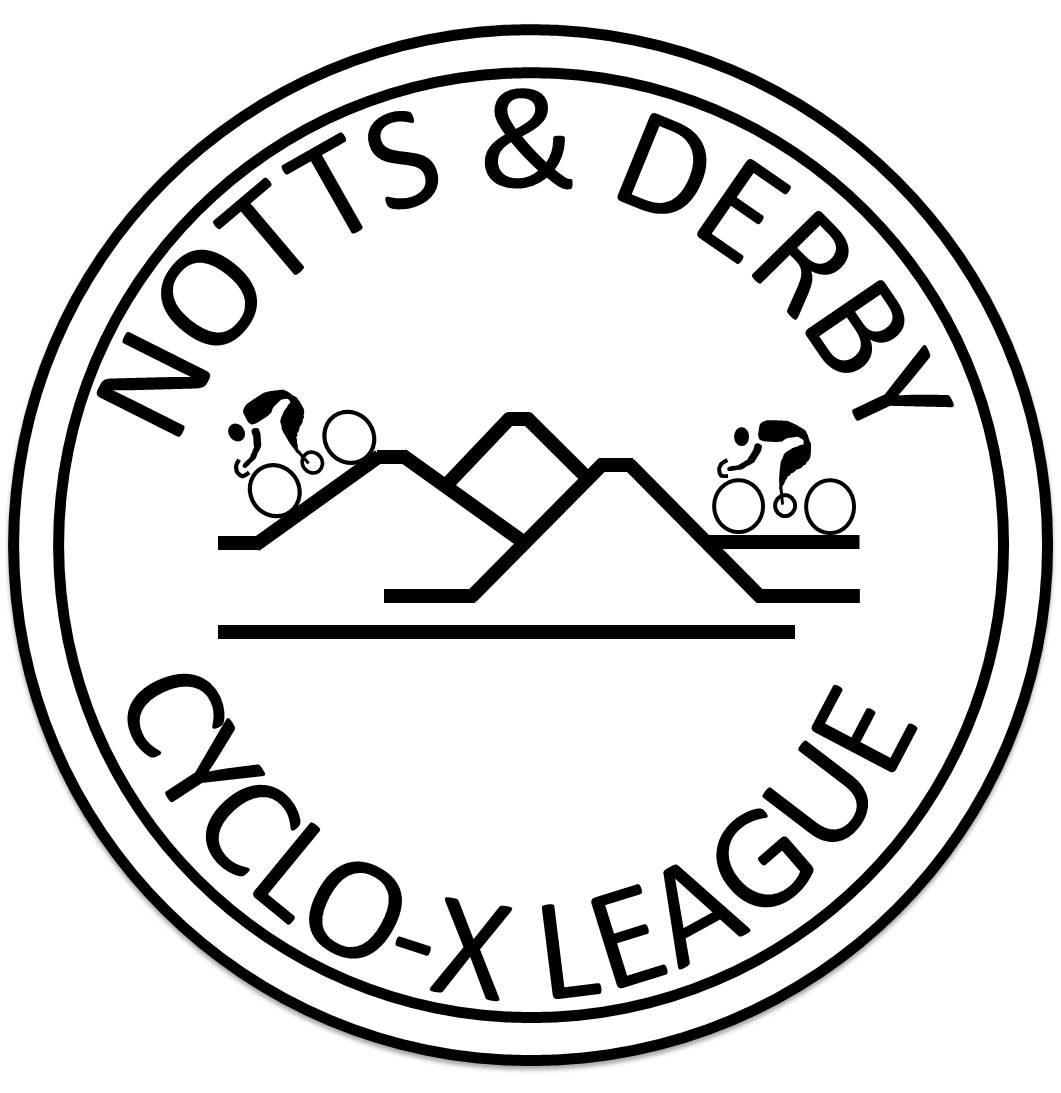 After fourteen action-packed rounds the SRAM Notts and Derby Cyclocross League season has drawn to a close, and the final league tables have been produced. With the league mainly made up of local affiliated clubs, and rewarding consistency of performance and attendance throughout the season, the results become a real barometer of performance in the region.
The hotly-contested Senior Men's league result came down to the last couple of races, and ultimately saw Mansfield Road Club's Jonathan Harper take the league victory ahead of Fossa Racing's Lee Shunburne. The Fossa rider's season start was delayed through injury, and despite returning to form in the later stages of the season, he ultimately failed to dislodge Harper from the top spot in the table. Shunburne's team mate, Andrew Naylor took the bronze position.
Reflecting on his season, Harper said "I thoroughly enjoyed this season as it's been my best ever. Mixing it up with some pro roadies on occasions brought even more variety to what is the best league in the UK. It made all the training worth it after being injured for most of the summer. Roll on next season. Thanks NDCXL and SRAM!"
Similar levels of competition made the Women's league an exciting prospect throughout the season. Empella's Kate George ultimately proved victorious, despite a consistently strong challenge from Madeline Smith (Bolsover and District CC). Although a relative newcomer to the world of cyclocross, Smith was able to take the win in the Veteran Women category as reward for her efforts. As well as her NDCXL commitments she also managed to compete regularly at national level, clinching the prestigious Veteran Women's National Trophy win and a silver medal at the National Championships.
Smith commented "I was so proud to win the Veteran Women's category this season. The quality of the women's racing and the courses set out were so high that I was pushed to my limit in every race. Rising to this challenge every weekend enabled me and several other Bolsover & District Cycling Club riders to make the step up to racing very competitively in the National Trophy series. A big thank you to SRAM, the committee, clubs, commissaires, marshalls, volunteers, supporters and riders for making this a successful and enjoyable season"
Smith's club mate Karen Partington took second senior woman ahead of third-placed Lucy Kong (Nottingham Clarion)
Marianne Heffron (Zepnat) was third overall Woman, as well as second Veteran, and Matlock CC's Louise Wainwright rounded out the top three veterans, putting in some strong late-season performances when conditions became muddier.
Nottingham Clarion's Clem Bird was the league winner in the Junior Women category, and Empella's Hilary Johnson took the top spot in the Womens Vet50 league.
Bird said "I'm really happy to have raced this season on some really well planned out courses and am even more delighted to have won the Junior Women's category, letting me know my training is paying off"
The Junior Men's league was won by Matlock CC's Arthur Green, whose excellent form throughout the season saw him adding to local successes with selections to ride at World Cup and World Championship events for Great Britain. Second and third Juniors were Kieran Howarth (Nottingham Clarion) and Samuel Marriott (Bolsover and District CC)
In the Veteran Men's League, another Bolsover rider, Andrew Hilton took the honours in the 40-49 category. Despite having to settle for second position in many of the early rounds of the season, Hilton's season-long consistency saw him take league victory ahead of Fossa Racing's Matt Crouch, and Zepnat's Jonathan Marshall, who also claimed first Vet45.
Marshall recognised both the strength and popularity of the NDCXL by saying:
"I've been competing in the league since 2007 and have been fortunate enough to have won the overall Vet40's three times and now the Vet45's three times. During this period I've seen the league grow and mature into one of the best organised, most competitive leagues in the country enticing some of the best riders in the UK to ride the varied and challenging courses the league offers. In the last month alone I have competed against (age-related) National and World Champions! A big thank you to my race team (Zepnat) and my family for their support in 201415"
Third Vet40 was Cadence Sport's Robert Wimble, with second and third Vet45 slots occupied by Matlock CC's Chris Green and Bolsover's Andrew Wainwright.
Zepnat's successes continued in the form of Chris Rowe, who took the Vet50 title, ahead of Derby Mercury club mates Peter Turner (Vet55 winner) and Pascal Arnoux (Vet50)
Rowe said "I'm well chuffed at becoming champion this year in the best league in the country against very good riders. Many thanks to Zepnat for their support with the league win!"
Turner commented "Having only taken up 'cross when I turned 50 as my first foray into competitive cycling (other than an occasional club '10'), I'm really chuffed to retain my Vet 55+ crown as it proves last year wasn't a fluke! The Vet 50 category is really strong in the Midlands area, with the new World Masters Champion Phil Roach riding NDCXL on a regular basis and Tim Gould, an ex-World mtb Champion and the new National Champion, getting faster & faster in his comeback season. As just a regular club rider, it is a privilege to be able to race against such world class riders even if it does make you feel a bit inadequate at times. In the meantime, I'm already looking forward to next season when I'll be joined in the Over 55's by my club-mate Pascal Arnoux. Only 1 point separated us at the end of this season so it should be really close again next year. Bring it on!"
Steve Seamark took third Vet50, with second and third Vet55 claimed by Matlock CCs Chris Watts and James Sutherland (Bolsover and District CC)
Dispelling any myth that age is a barrier to competition and success, Empella's David Smith won the Vet60 league, Bolsover's Graham Whiting the Vet65, and John Dowell claimed the title of Vet70 winner.
The league prides itself on providing a fun and safe environment for young people to engage in competitive sport, so it's not surprise that the battles in the Youth (U14 & U16) leagues were as hard fought as any other.
In the U14 Girls, Fossa Racing's Elena Smith topped more than just the NDCXL league table, as she also ended the season as highest ranked U14 Girl at National level. Zepnat's Amelie Wayte was second U14, ahead of Sarah Briggs (Matlock CC)
In the U14 Boys league, Nottingham Clarion's Finn Mansfield took the honours, followed in second and third by Jack Husselbee (Belper) and James Luscombe (Derby Mercury)
Mansfield said "I knew at the start of the season that it was going to be really hard to finish in the top three because there are some brilliant riders in the league. It feels amazing to win the league as races were a lot closer than it looks in the final points table. My favourite course was at Markeaton as I loved its flow and it was my first race win in the NDCXL league. I can't wait to race in the U16s next year with my Nottingham Clarion teammates James and Tom who have a great chance of winning it!"
The U16 Girls league top three was made of up Derby Mercury's Xan Crees and Alice Warbrick in first and second, with Fran Chatto (Heanor Clarion) taking third.
The U16 Boys league saw more Derby Mercury success with Bailey Wilmott topping the table ahead of James Swadling (Nottingham Clarion) and John Webster (Matlock CC)
Levels of commitment to racing were high in the U12 categories, with almost 20% of the hundred riders completing every single round of the season. Derby Mercury's Ben Chilton ultimately fought off the strong challenges of Joshua Giddings to take the league win, with Giddings' team mate Jack Brough in third.
Matlock CC's Libby Smith won the U12 Girls league, with second and third spots filled by Nottingham Clarion's Lotta Mansfield and Grace Fishleigh (Bolsover and District CC)
In the U9 league, Ben Mellor was the only rider in the league to take maximum points in every single round on his way to the win, ahead of Sebastian Varley (Derby Mercury) and Matlock CC's Oscar Atkinson. Lola Jamieson (Cycle Derby) topped the Girls U9 league, followed by Lara Husselbee (Belper BC) and Ella Langston (Belper BC)